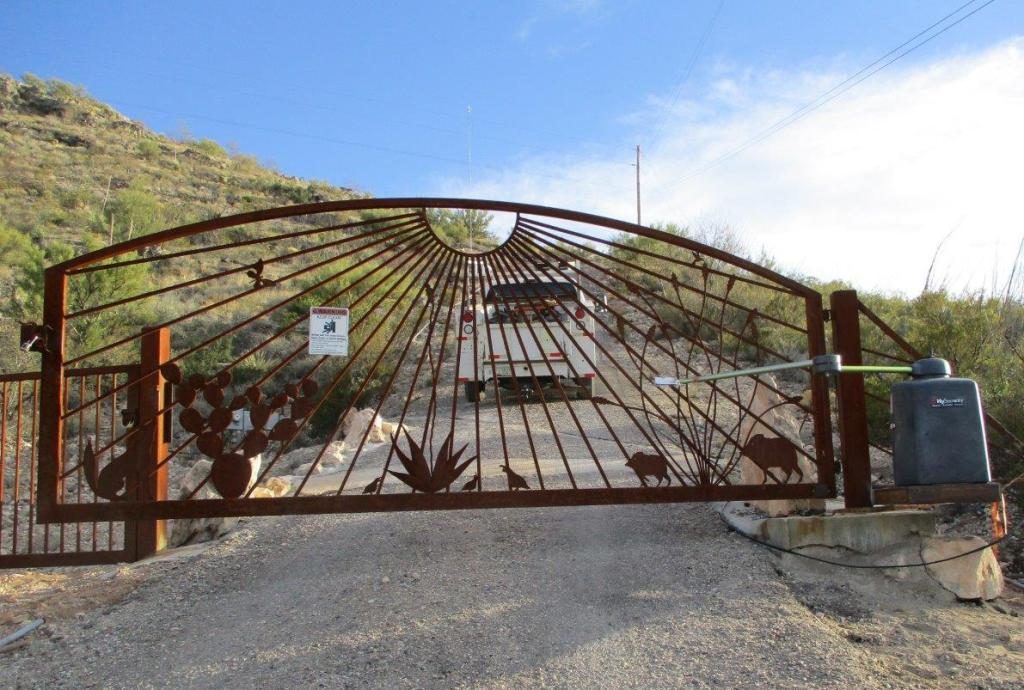 Welcome to  Eagle Gateworks, Inc.
Eagle Gateworks, Inc.  is a mobile company offering installation and repair services for residential and commercial gates. We offer same-day priority service if you are in an emergency situation. Contact Us to schedule our services.
Control Who Comes on Your Property with Residential Gates
Eagle Gateworks, Inc. will set your property apart from others. We will provide a unique welcome for your visitors and while insuring security for your valuables and loved ones. We take pride in the quality and personal style of our work. Dimensions of existing designs can be easily altered to accommodate your particular situation, at affordable prices. We also offer standard sizes, some of which we carry in stock. Additionally, we are equipped to tailor a custom gate to your exact needs. Our craftsmen are top of the line with the utmost attention to detail.
We have installed and continue to maintain a vast array of different systems, ranging from straight simple gate systems, commercial gates and access controls for self-storage facilities, apartment complexes, office building, and warehouses to custom estate gates. Make sure your residential or commercial gates are working properly by choosing our repair services in Tucson, Arizona.
Questions?
Owner Brett Le Compte has more than 20 years of experience installing and repairing residential and commercial gates. Brett is more than happy to answer any of your questions or address any concerns you may have about our custom gates. Contact Us