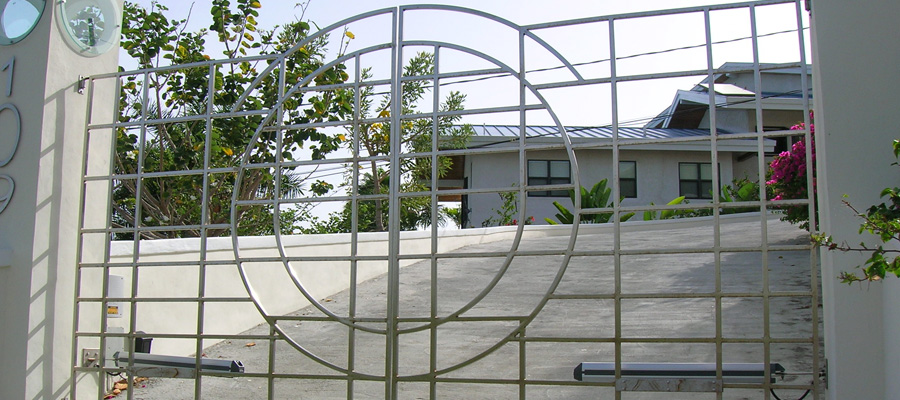 Our custom gates are designed individually for  each customer.
When you choose Eagle Gateworks, Inc.  custom fabrication services, you have a variety of options to choose from. We help you design and create the perfect gate for your home or office. Before we start planning, we will discuss weight limitations, size, and style of gate you'd like and provide you with a written estimate. A few of the styles we offer include wrought iron and chain link custom gates.
Install a safety barrier at the entrance of your office by choosing custom gates from our company in Tucson, Arizona. Eagle Gateworks, Inc. offers fabrication services for custom gates. Additionally, we offer gate system design and consulting services.
Automatic or Manual?
Depending on your needs and how often the gate will be used determines whether or not an automatic or manual gate is the one for you. Both are easy to use, and we recommend having an automatic gate if it is going to be used often.
Tracks
In addition to your custom design and style, you can receive a custom track design for your gate. Our custom gates can include a fully enclosed track system that keeps debris out of the track to keep it running smoothly.